DALLAS SOUTH NEWS BOARD OF DIRECTORS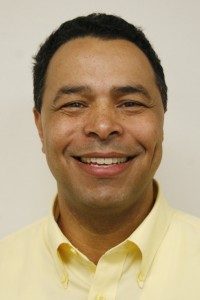 Neil Foote

Neil Foote has nearly 30 years of experience in all aspects of the media, including print, broadcast and the Internet. Foote has been a newspaper reporter (The Miami Herald & The Washington Post), a newspaper industry executive (American Society of Newspaper Editors) and an Internet strategist (The Dallas Morning News, Belo Corporation,   Tom Joyner).
He is currently president of Foote Communications LLC,  a public relations, web consulting and multicultural marketing firm  whose clients include the Tom Joyner Foundation, REACH Media Inc. and  Girlfriends Healthguide for Women of Color with whom he is Publisher of its Dallas edition.
In education, Neil is a senior lecturer at the Frank W. and Sue Mayborn School of Journalism at the University of North Texas who helped launch NTNewsNet.com, a regional news site featuring student reported, written and produced content. He teaches convergence journalism and multimedia journalism classes.
Yolette García
Yolette García recently joined the Annette Caldwell Simmons School of Education and Human Development at Southern Methodist University in Dallas as Assistant Dean for External Affairs and Outreach. She's responsible for identifying and prioritizing community partnerships and projects for the School. She also develops strategies for communications and promotion. Additionly she teaches as an adjunct in the Master of Liberal Studies program at SMU.
Previously, García was the Director of News and Public Affairs for television. Her executive producer credits for television include Peacemaker (PBS, 1996), the national Emmy Award-winning documentary, After Goodbye (PBS, 1994), For A Deaf Son (PBS, 1994), and statewide broadcasts of The Texas Debates (1993-94). She also produced the first Spanish-language debate between two gubernatorial candidates for The Texas Debates in 2002. Additionally Garcia created and supervised two weekly news analysis programs, Between the Lines (1991-1996) and On the Record (1997-1999).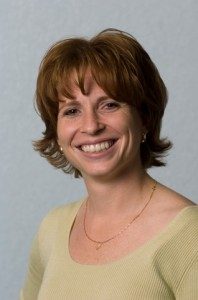 Janet Morrison
Janet Morrison graduated from Harding University with a Bachelor's degree in Social Work. She began her professional career coordinating the food pantry operation at Central Dallas Ministries in 1995. Throughout that time she volunteered in the Dallas Independent School District and coordinated different activities for the children in her neighborhood. In January 1998 she became the Director of Education, coordinating after-school and summer programs for children.
In January of 1999, Janet returned to school at Texas A&M-Commerce, seeking a degree in Education. She graduated with her Master of Science in Reading in December of 2000 and continued on to receive her Ed. D. in Supervision, Curriculum, and Instruction in Elementary Education in December of 2005.
Janet continues her work at Central Dallas Ministries as the Director of Education, supervising and coordinating after school programs for elementary children and assisting teenagers with college readiness in different inner city communities and housing developments.  Morrison also publishes the blog Janet Morrison's Community Dialogue.