EDITOR

In 2006, Shawn Williams launched the highly acclaimed DallasSouthBlog.com focused on African-American issues in Southern Dallas and across the U.S. He has appeared on NBC Nightly News, CNN, MSNBC, BBC, NPR, in Ebony Magazine, The Toronto Star, Chicago Tribune, and a number of local media outlets.
Shawn helped launch DallasSouthNews.org in 2009 after spending time as a Sensemaking Fellow at the Poynter Institute in St. Petersburg, Florida. He received the 2010 Texas Social Media Award from the Austin-American Statesman earlier this year and has served as Programming Director for the Blogging While Brown Conference in 2009 and 2010.
REPORTERS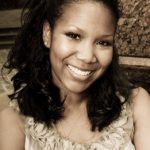 Michelle London-Bell started writing at Dallas South News earlier this year with experience as a freelance writer and also contributes to Examiner.com. She has a passion for fashion, the arts, and community and cultural affairs. She also covers music and entertainment. She can be reached at michelle@dallassouthnews.org.
Lorrie Irby Jackson is a freelance journalist based in Dallas and has covered entertainment professionally for several years, writing urban music reviews and interviews for sites like DallasBlack.com, Unsignedthemagazine.com and Soultracks.com. She's also contributed articles to Upscale magazine, Florida Today and The Dallas Morning News, where she now submits columns to their sister publication, Briefing, as a member of the Briefing Moms Panel. You can reach her at lorrie@dallassouthnews.org
CONTRIBUTORS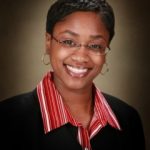 Tiffany Bramwell is originally from Denver, CO, and been in Dallas for over 12 years.   Writing has always been a passion for Tiffany and something that she enjoyed for herself.  She got her start writing as  a favor for Dallas South News which launched her professional writing career.   Professionally, she has worked in the hospitality industry for over 16 years.  Tiffany can be reached at tiffanybramwell@gmail.com.
Roedwin (Roe) Lamar Brooks is an award-winning talent who has spent 15 years in the realm of Facility Management. In addition to his current role as adjunct Instructor with the Dallas County Community College District, Roe keeps busy as the founder of The Dallas Baseball Alliance, a non-profit youth baseball  organization.  Roe is a proud Dallas ISD alum and can be reached at lamar@dallasbaseball.net.