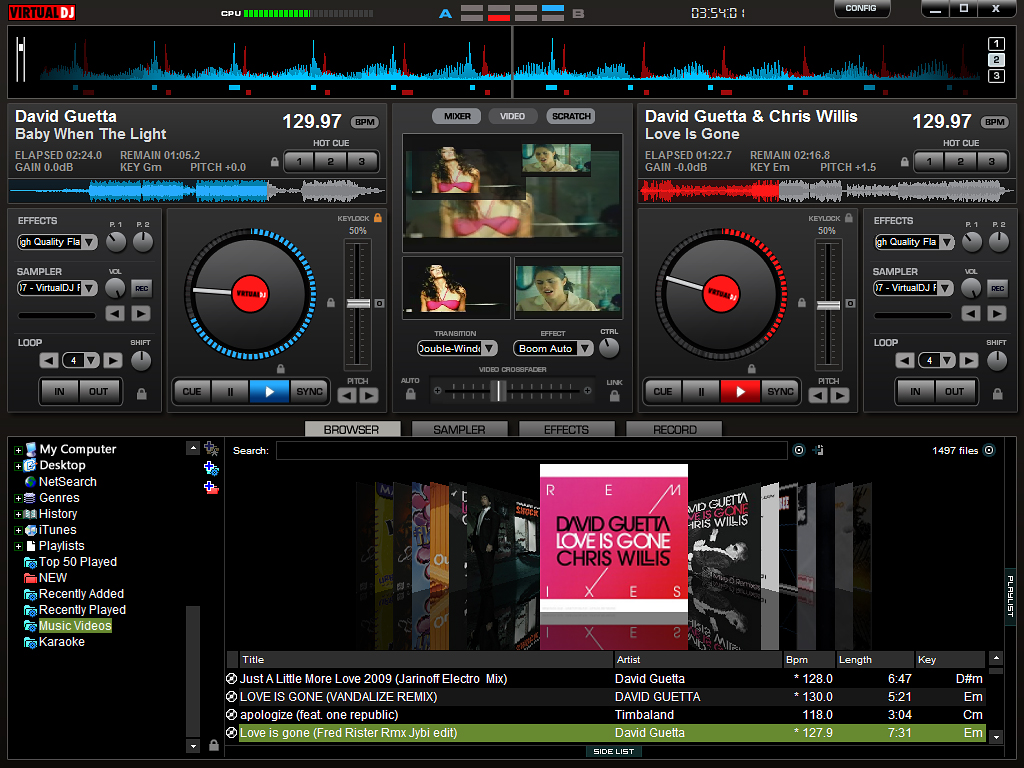 There are many lessons that need to be learned when becoming a DJ. The profession not only requires a deep knowledge of music, but an understanding of how to create beats that will get people grooving on the dance floor for hours. One of the most common ways that DJs do this is through sampling—the art of creating or taking a portion of a song or recording and reusing it in a different piece of music. While popular, it can be tricky to master the skill of sampling. Fortunately, there are some great software options out there today for people who are looking to add sampling to their DJ repertoire.
FL Studio
Formerly known as FruityLoops, FL Studio comes highly recommended for people just starting out on the music scene. A digital audio workstation, this software can help people not only sample music, but also provides various plug-ins and additions that can be added onto the software in order to create unique samples, beats and music. There are different versions of FL Studio including Express, Producer Edition, and a mobile edition.
SampleMoog
More versatile than some of the other sampling software on the market, SampleMoog, by IK Multimedia, has the user-friendly, intuitive controls that beginning DJs need as they're learning their way around the turntables. This software is unique because it can be purchased as an add-on to other digital audio workshops or as a stand-alone application for PC or Mac. SampleMoog offers popular and vintage sounds to blend in its program, which allows people to sample and mix distinctive cuts for their playlists.
Sampler by Ableton
Another digital audio workshop, Ableton's Sampler has garnered rave reviews for its ability to easily slice tracks into samples. The software is an add-on to Ableton Live Suite for DJs and worth a look because of its intuitive options and controls. Multiple reviews for this software call it user-friendly, making it perfect for those just wading into the world of beat mixing. Like FL Studio, people new to the scene can try out Live for free before committing to the software.
Adobe Audition
Popular among both vinyl and digital music lovers, Audition is user-friendly software that is a safe bet for anyone just beginning to dabble with sampling and DJing. Though the software can do much more, reviews show that people enjoy using Audition because of its ease of use with tracks. The latest edition promises to precisely edit samples and efficiently piece together tracks. There are versions of the software for both Microsoft and Apple computers, so nobody has to sacrifice their favorite hardware to use this program. There is also a Creative Cloud option with the Adobe software so up-and-coming DJs can back up their masterpieces on more than just their computers now.
Because of technology and a rapidly growing interest in the creation of digital music, aspiring DJs have many choices when it comes to sampling software. Similarly, those with professional aspirations have other options besides software. Though multiple options may seem daunting, software companies recognize the need for intuitive, easy-to-use programs. With so many options on the market, aspiring DJs can't go wrong.